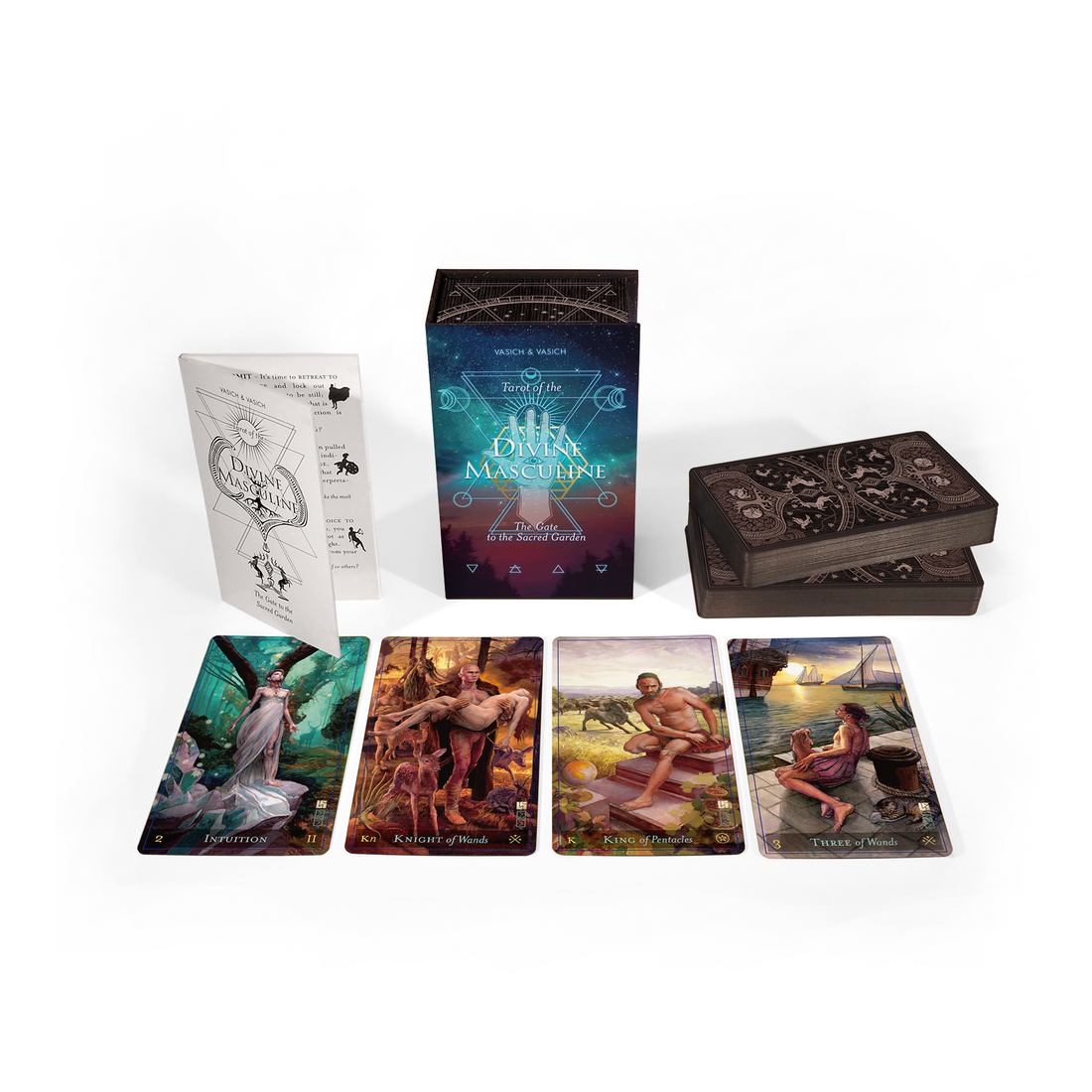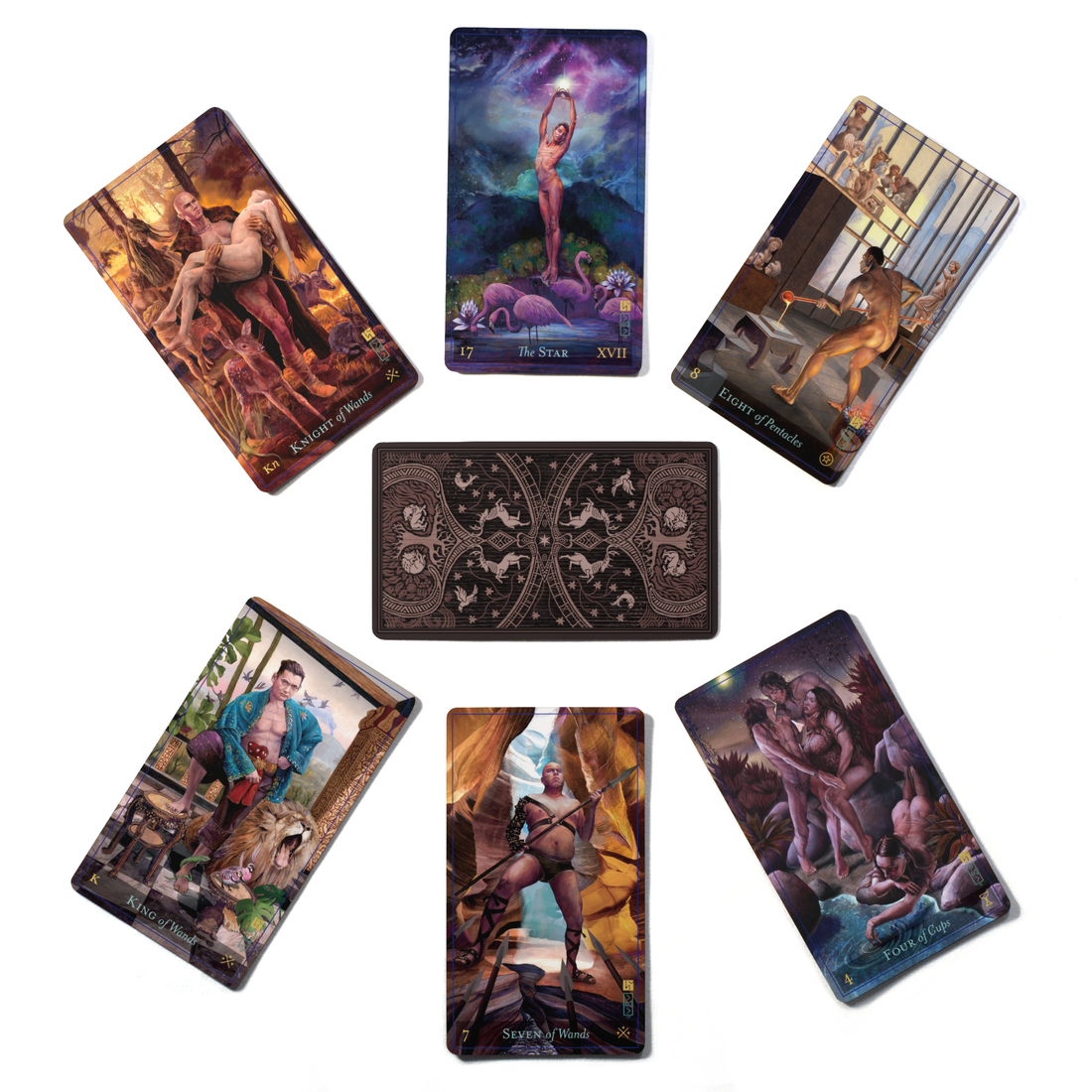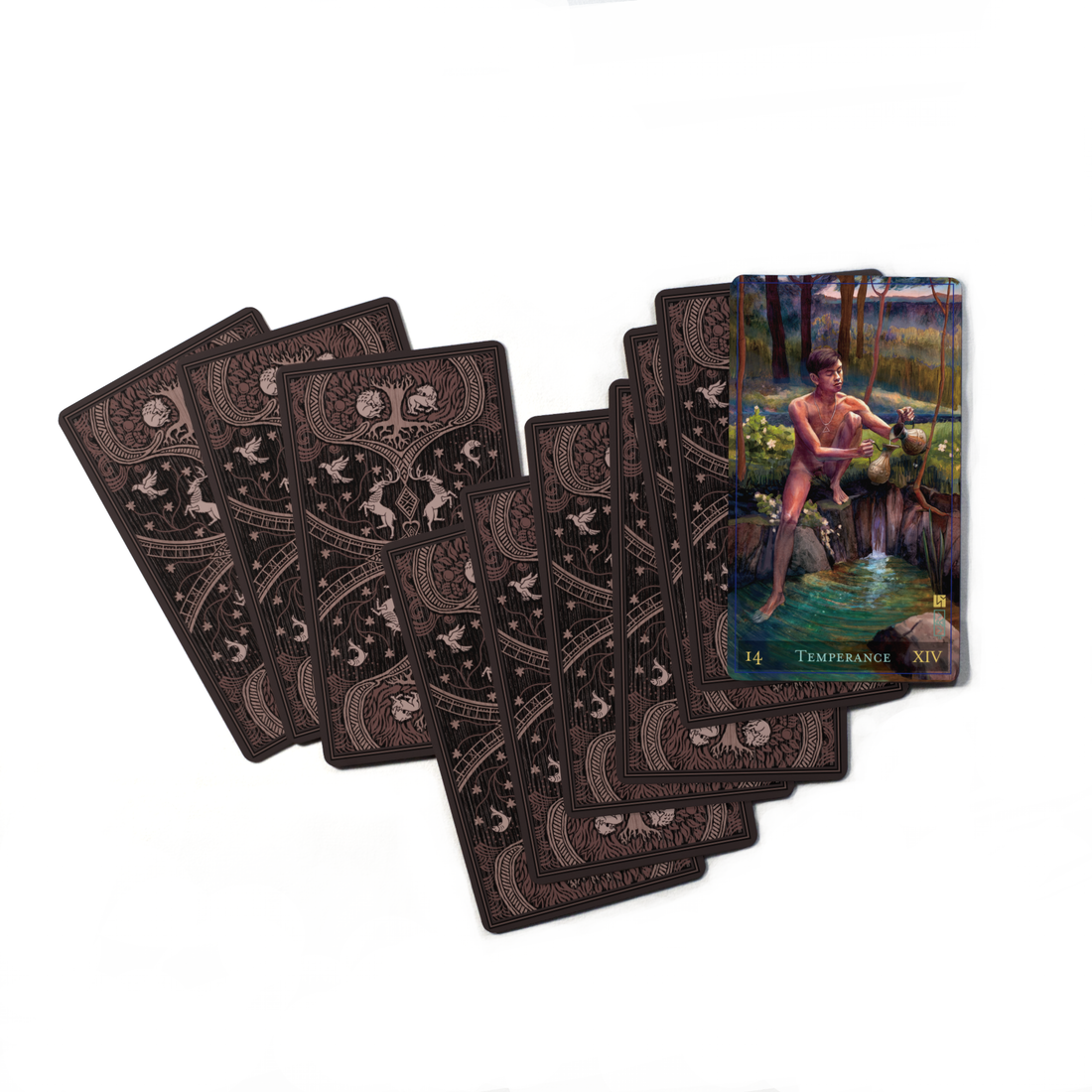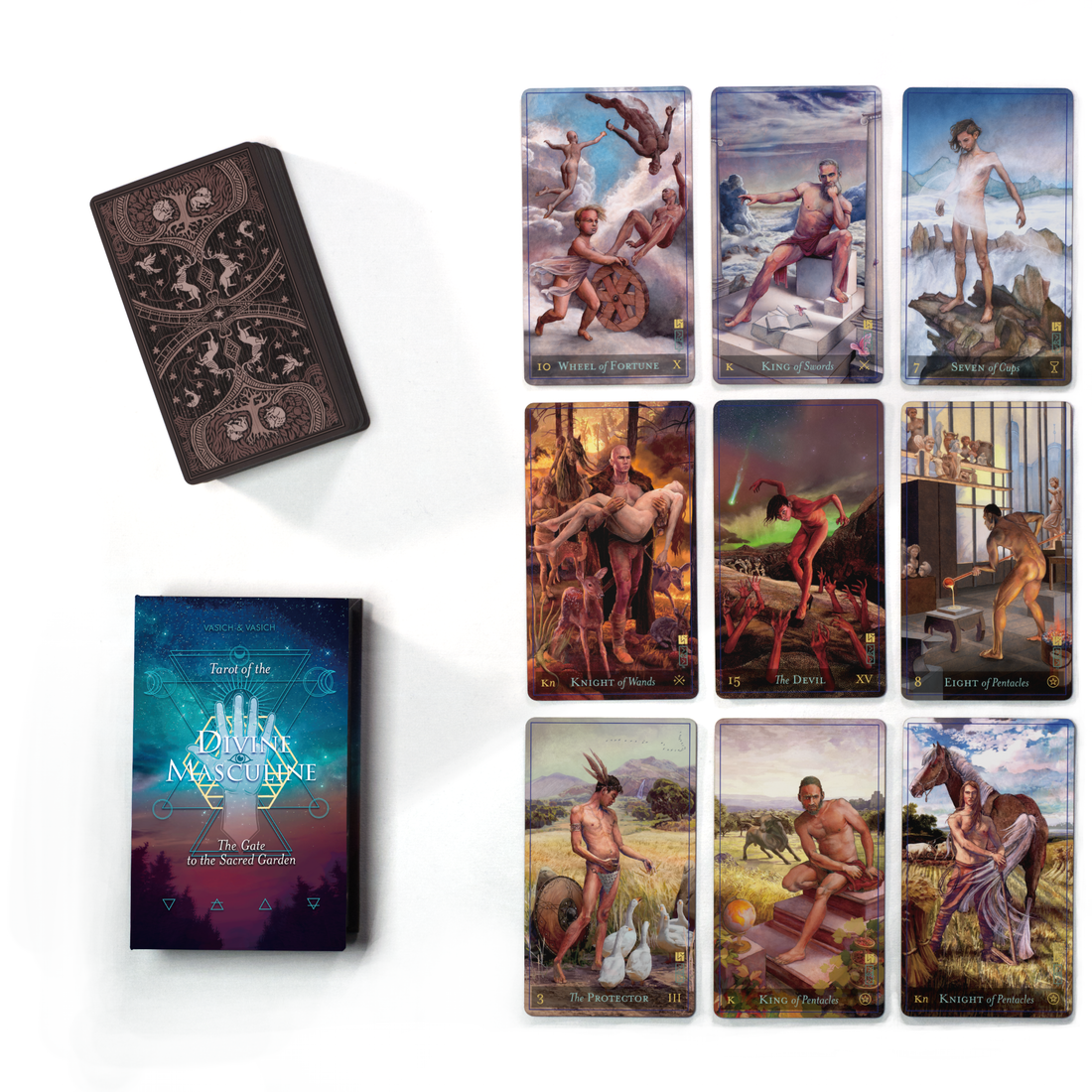 Tarot of the Divine Masculine
100% Tarot art, luxurious, timeless & classical. 78 vibrant cards with booklet in a sturdy magnetic box
This is a deck of pure magic: Beautiful cards created specifically for your Divine Masculine readings. Say goodbye to bringing that unsuitable deck of standard cards to your personal meditation space.
Healing the Divine Masculine - This tarot discovers how thoughts, feelings, stereotypes and actions impact the relation with your Divine Masculine side and your ability to achieve spiritual unity.
Easy to read and beginner friendly - each card in this deck has a lot of details, symbols, and stories. So if you feel like it, instead of reading instruction books, you can directly use your intuition and start reading now!
Elevate your daily rituals - Use daily to develop your intuitive gifts and find guidance.
Holding the cards - When you touch the cards, first thing is the radiantly smooth feel to it. Good balance between size and paper thickness makes them easy to handle.
Traditionally painted - cards are made out of 78 original handcrafted oil paintings created using the traditional brush multi-layer oil technique.
Rose petal touch and gold foil - cards are protected with sensual rose petal coating for a radiantly smooth touch, and decorated with gold foil details for authenticity and luxurious feel.
Specifications
☾ 78+1 cards, and their size is 2.8'' x 4.9'' (7.2cm x 12.6cm).
☾ Printed with the highest quality inks on luxurious & heavy 350gsm art paper, with a rose petal coating. 
☾ Card edges painted in medieval brown.
☾ A 56-page booklet. Each card is given a tiny silhouette and a short and clear interpretation.
☾ Cards are secured in a sturdy, 1200gsm thick cardboard paper box. The magnetic box is coated with rose petal coating and completed with embossed letters and a gold-foiled print, emphasizing the timeless design. The box sides are fully designed.
These uniquely designed cards are original paintings created by Marko and Filip Vasich. Vibrantly colorful deck, timeless: nude & classical; set in the world of mythical creatures of the forest.
Travel through the kingdoms of Divine Masculine - whether the cards are set on a dangerous mountain peak, dark forest, mysterious lake, solitary marshland, or flowery meadow, your reading will be both exiting and revealing.
Power of the human body - gender role provocative and multi-ethnic, this deck is created with classical approach to all-body type inclusive nudity, here to express the full meaning, power, and importance of human body. It is our task today to express what Pamela Colman Smith couldn't do back then.
Based on Rider-Waite-Smith tarot - if you know the symbology and meanings of this Classic, it will be easy for you to read The Divine Masculine cards.
Carefully researched symbology - Each card is filled with rich symbols and calming dreamscapes carefully researched from the occult and arcane to create vibrant art and compelling invocations.
We ship out every working day.
Please read our shipping FAQ before ordering.

Please be aware: there are counterfeit decks circulating. Know how to recognise an original before you buy, always buy direct from the source when you can :) 
This deck is dedicated to all of us, the warriors of life, who are juggling successfully the Masculine and Feminine Divine energies within. 
Don't miss out the complete Edition