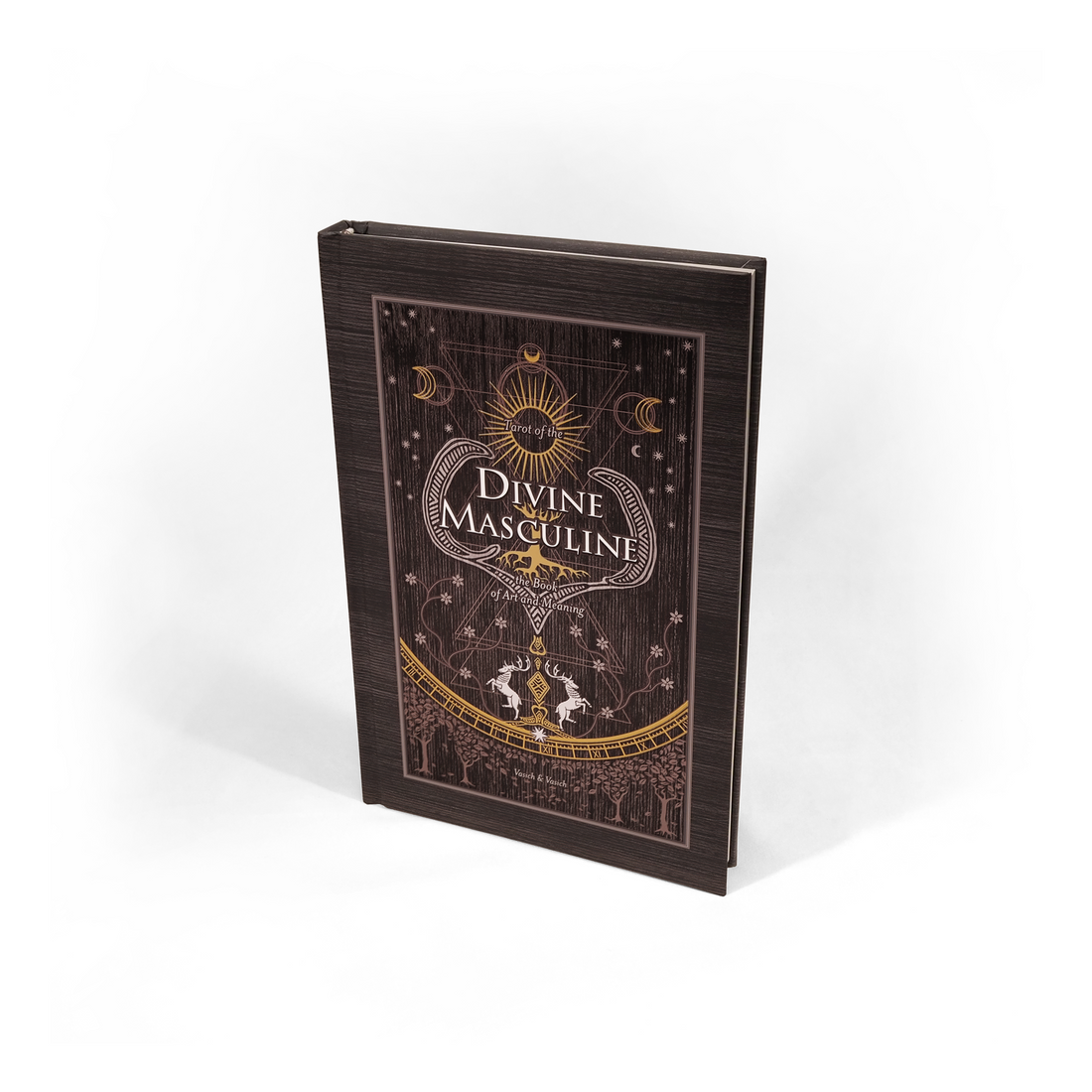 Tarot of the Divine Masculine - The Book of Art and Meaning
Luxurious, timeless & classical art book, hard cover 176 pages
Rich illustrations and a beautifully weaved story is leading you through tarot meanings - revealing the Divine Masculine force within you.
☾ luxurious padded hardcover, printed with 3D spot UV and gold-foiled details
☾ 176 pages
☾ size 6.3" x 9.7" (16cm x 24.6cm)
☾ full-color illustrations on 150gsm matte paper
☾ printed with highest quality inks on durable paper
☾ foreword by Steven Bright

Revealing the symbolism - the Book of Art and Meaning reveals the symbolism behind the paintings that represent the cards of the Tarot of the Divine Masculine. Carefully written to lead you through the mysterious and magical world of the Sacred Garden.
Travel through the Four Kingdoms - once passing through the Gate, you will encounter the characters and stories told in the Divine Masculine world. In the Sacred Garden (Major Arcana) you will obtain the knowledge to face the life of the Four Kingdoms (Minor Arcana).
Based on Rider-Waite-Smith - the luxurious art in this book is based on the Rider-Waite-Smith tradition. A beautiful and easy Gate to the magical world of Tarot and its complex web of symbols, stories and meanings.
All the lovely characters on the paintings remind us how the energy of Divine Masculine is not expressed through force or outer strength, but really is about finding the strength within. 
Don't miss out the complete Edition